MMAI members vote annually in the Irish Car of the Year awards, Ireland's most prestigious and widely-recognised motoring accolades for over 40 years. A panel of our members with experience in commercial vehicles also vote for Irish Van of The Year.
The aim of our Award is to recognise excellence and signpost the best new vehicles in several categories to guide the Irish consumer in their research and purchase of a new car or van.
We use our professional judgement and experience to award the best new cars and vans introduced to the Irish market during the eligible period. The Awards typically take place in November. To be eligible, new generation cars and vans must be in dealer showrooms by the 31st October each year. After this date, vehicles will be considered for the next year's awards programme. 
Since 2010, Irish Car of the Year and Irish Van of the Year have been sponsored by Continental, the tyres and automotive technology multinational company.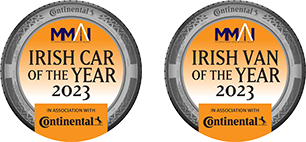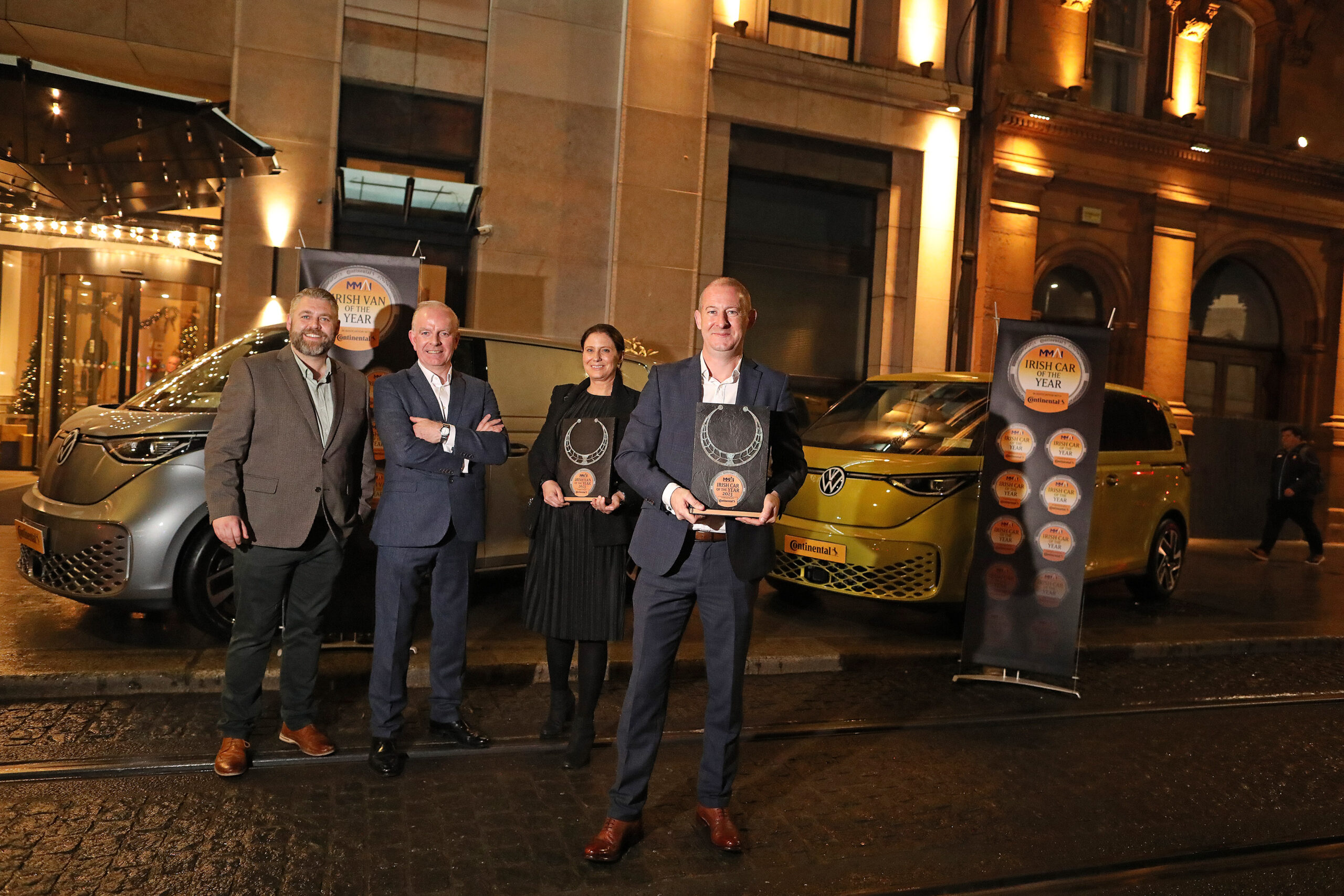 Before voting begins, our members are invited to take part in Refresher Days that bring together all the eligible cars and vans for testing. Jurors use these days to test vehicles again, side by side, to help inform our voting.
There are a number of criteria vehicles must meet to be eligible. A list of eligible vehicles is compiled and verified before being split into categories.
Category winners are announced at a gala event attended by journalists and motor industry executives. An independent adjudicator is appointed to calculate and verify the results. The winner from each category goes on to compete for the overall title of Irish Car of the Year and Irish Van of the Year.
Irish Car of the Year Winners
2024: Hyundai Ioniq 6
2023: Volkswagen ID. Buzz
2022: Kia EV6
2021: Not held
2020: Kia e-Soul
2019: Volvo XC40
2018: Peugeot 3008
2017: Mercedes-Benz E-Class
2016: Ford Mondeo
2015: Nissan Qashqai
2014: Citroën C4 Picasso
2013: BMW 3 Series 
2012: Kia Rio
2011: Nissan Juke
2010: Peugeot 3008
2009: Citroën C5
2008: Ford Mondeo
2007: Honda Civic
2006: Suzuki Swift
2005: Ford Focus
2004: Toyota Avensis
2003: Mazda6
2002: Renault Laguna
2001: Opel Corsa
2000: Toyota Yaris
1999: Ford Focus
1998: Citroën Xsara
1997: Peugeot 406
1996: Volkswagen Polo
1995: Opel Omega
1994: Ford Mondeo
1993: Toyota Carina E
1992: Opel Astra
1991: Fiat Tempra
1990: Renault 19
1989: Fiat Tipo
1988: Toyota Corolla
1987: Fiat Croma
1986: Ford Granada
1985: Opel Kadett
1984: Fiat Uno
1983: Ford Sierra
1982: Ford Escort
1981: Datsun Stanza
1980: Fiat Ritmo
1979: Volkswagen Derby
1978: Volkswagen Golf (Diesel)
Outstanding Service to the Industry Award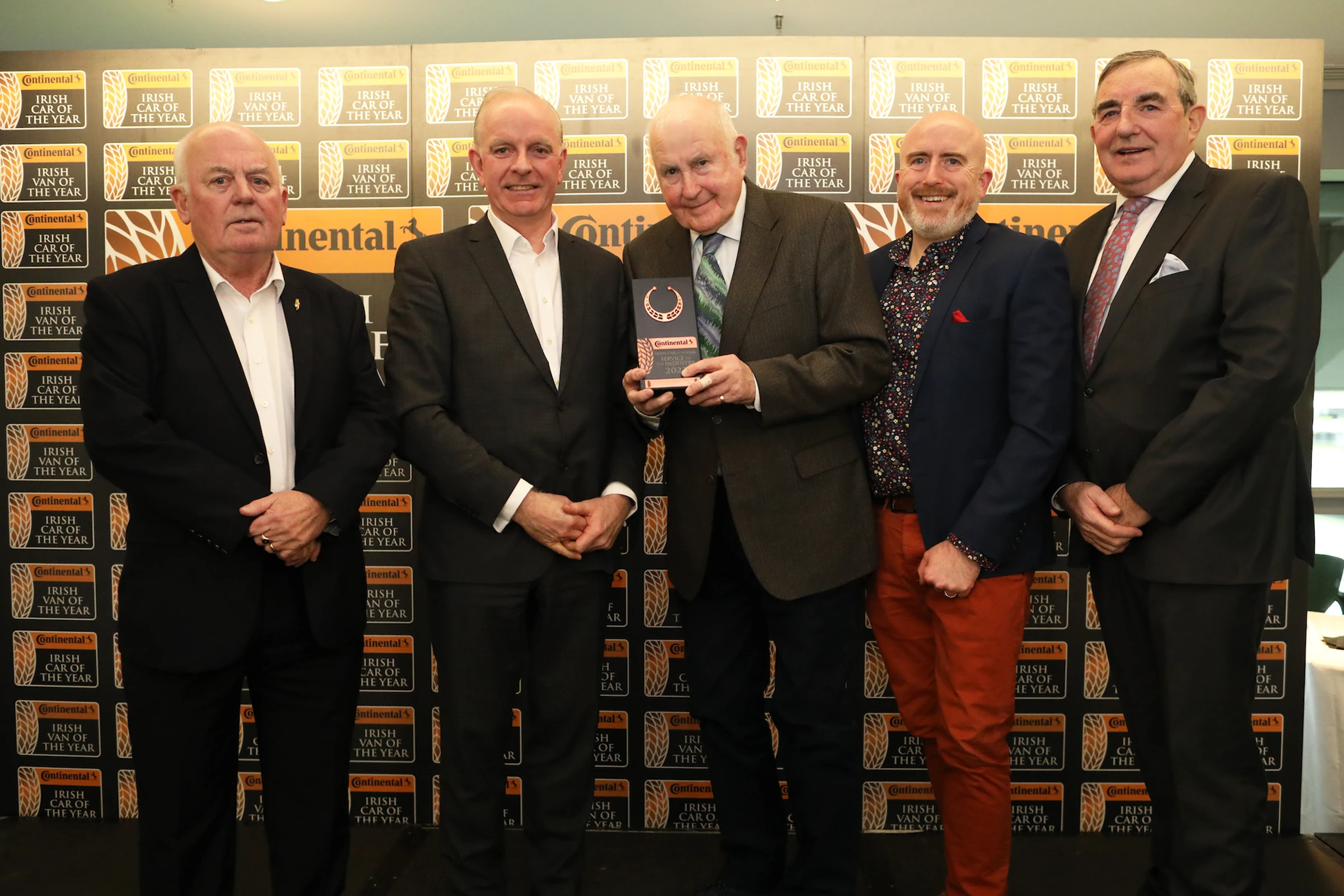 The Outstanding Service to the Industry Award is presented by the MMAI at the annual Irish Car of the Year/Irish Van of the Year awards.
The aim of this special award is to recognise the exceptional contribution of individuals working in the Irish motor industry. These people are thoughtfully selected by our members for many different attributes – from their hard work, service and professionalism, to their kindness and courtesy.
We are deeply honoured to award them at our gala event among their colleagues and peers.
Past recipients
2024 Award: Denise Harris (Harris Group)
2023 Award: Aidan Doyle (Kia)
2022 Award: Don Hall (Hall PR / Mercedes-Benz)
2020 Award: Anne O'Leary (Ford)