Membership of the Motoring Media Association of Ireland (MMAI) is restricted to media professionals substantially engaged in the production of original motoring related content in Ireland, with membership eligibility reviewed on an annual basis.
Our journalists represent some of Ireland's most established and respected local, regional and national media outlets. Many of our members can regularly be heard discussing motoring on local and national radio, as well as sharing expert insight and opinion through social media and video sharing platforms.
Some of our members have been reporting on the changes in new cars and the motor industry for over 40 years. In recent years many members have embraced online media, video and other digital tools to reach audiences across Ireland and the globe. As the media landscape evolves, so do we, while staying true to the timeless values of good quality, independent, accurate journalism.
If you would like to find out more about becoming a member of the MMAI, please complete the contact form.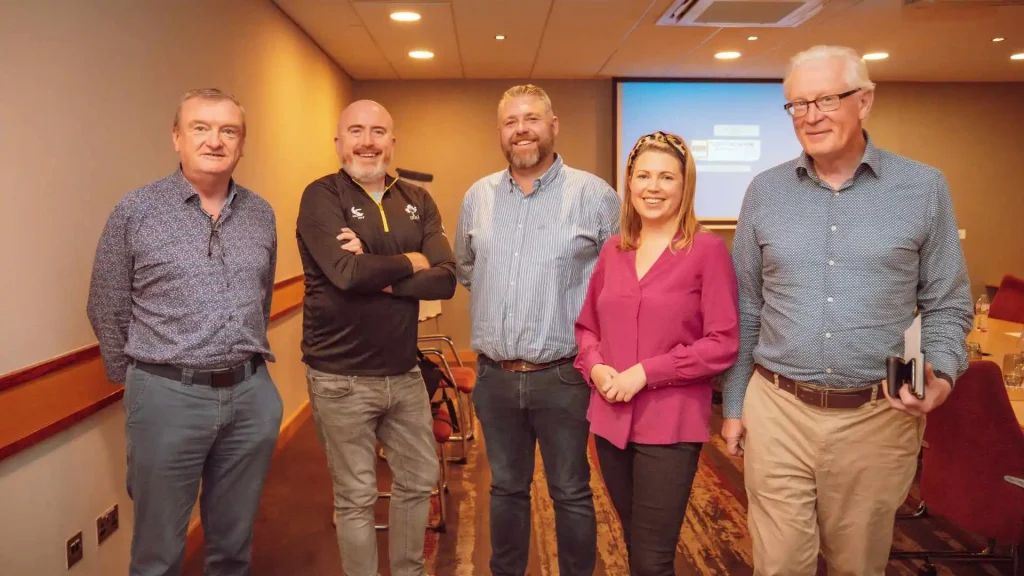 Chair: Joe Rayfus
Vice-Chair: Daragh Keany
Secretary: David Walshe
Treasurer: Martin McCarthy
Public Relations Officer: Caroline Kidd
Suzanne Keane (Associate)
Our members represent over 100 media outlets across print, online and radio. Browse our members' publications below.
Anglo Celt
Athlone Advertiser
Auto Trade Journal
Autobiz
Caravan Cruise
Carlow Nationalist
Connacht Tribune
Connaught Telegraph
CV Workshop Magazine
Dublin People
Dundalk Democrat
Evening Herald
Financial Times
Fleet Bus & Coach
Fleet Car
Fleet Transport
Fleet Van & Utility
Forecourt & Retail News
Galway Advertiser
Galway City Tribune
Grassmen Magazine
Handling Network
Irish Car + Travel Magazine
Irish Daily Mirror
Irish Daily Star
Irish Motor Management
Irish Van & Truck
Irish Vintage Scene
Kildare Nationalist
Kildare Times
Laois Nationalist
Leinster Express
Leinster Leader
Liffey Champion
Mature Living Magazine
Mayo Advertiser
Meath Chronicle
MotorMarket
Northside People
Offaly Express
Offaly Independent
Retro Classics
Senior Times Magazine
Slaney News
Southern Star
Southside People
Sunday World
The Avondhu
The Clare Champion
The Clondalkin News
The Irish Sun
The Link Magazine
The Lucan News
The Rathcoole & Saggart News
The Tallaght News
Tuam Herald
Tyre Trade Journal
Veterinary Ireland Journal
Warehousing Ireland
West Cork People
Western People
Westmeath Examiner
Westmeath Independent
Wicklow Times
AutoTrade.ie
Avondhu.ie
BeepBeep.ie
Bob Flavin YouTube Channel
Bodyshop.ie
Buzz.ie
CarandTravel.ie
CarTourismo.ie
CarsIreland.ie
Carzone.ie
ChangingLanes.ie
CVWorkshop.ie
DoneDeal.ie
EuropeanLifeMedia.com
Fleet.ie
FT.com
Independent.ie
IrishMirror.ie
JustLuxe.com
KildareNow.ie
MeathLive.net
Motorhub.ie
MotoringMatters.ie
Motorshow.ie
Nevo EV Review Ireland
Nobby on Cars YouTube Channel
Rev.ie
RTE.ie
SundayWorld.com
TechTalk.ie
TheSun.ie
Touring Car.ie
TyreTrade.ie
WheelsandFields.com
Wheelsforwomen.ie